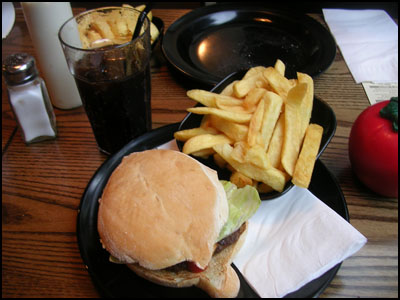 If you want to eat a good hamburger in London go on Leicester Square at Hamburger Union. I think they are homemade and are very very good, nothing to compare with MacDonald or Burger King!
The difference is in the bun and the fries!
The price? Around 5 pounds but you have to order the fries and the drink separatly.